PHOTO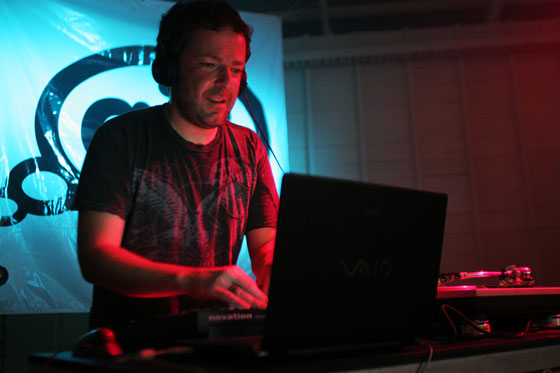 BIOGRAPHY
Marvin Beaver hides behind the Dylan Rhymes name when producing, remixing or arranging electronica music. He managed to get past the flashlights and you'll find it hard to find a bio on him on the entire web.
After leaving school, a chance meeting with a nu-beat-writing co-worker who was selling his equipment to go traveling led to Marvin's first "studio". Supplemented with the now legendary Roland TR808 and TR909 drum machines Beaver started, as most people did in dance music in the late eighties, by putting out a few acid house white labels. Before long the talent was noticed by owners of the seminal Wax Factory imprint, Ron Wells and Chris Simmons, who began to release more of his material. Dave Pearce's Reachin Records also bought into the young producer's skills, fuelling the fire and enabling Beaver to set up a commercial studio with his mate Justin Drake in the early 1990s.
HISTORY
Leaving Peace Division to focus on his own material, Beaver invented the Dylan Rhymes moniker (a reference to Bob Dylan) and set about working on a breakbeat track for Junior Boys Own. The result was 1996s "Naked & Ashamed" which, due to a Smirnoff ad campaign, became one the label's biggest tracks (no mean feat considering JBO's pedigree). Since then he has cemented his reputation as one of the leaders of the electro, breakbeat and tech house scenes, through his output on Kingsize Records, Meat Katie's Whole9Yards and his own Blue Black + Lot 49 imprints.
Besides original work, Beaver has also remixed the likes of Asian Dub Foundation, Deep Dish, Infusion, Dave Gahan, Overseer, Unkle and Puretone while he has collaborated with Meat Katie, Christian J, Force Mass Motion (as Silencer) and Anthony Gorry (on his 2004 album, Dead Famous).
DISCOGRAPHY
Albums:
Dead Famous 2005
Compilations:
Blue Black 2000-2004 (2009)
Dylan Rhymes 'Remixed' (2012)
Mixes:
Whole 9 Yards, Vol. 1: Mixed by Dylan Rhymes CD (2001)
MORE INFO
https://www.discogs.com/artist/6521-Dylan-Rhymes